Star Financial Services Pty Ltd
ABN: 18 220 690 551
Suite 4 - 90 Mona Vale Road
Mona Vale NSW 2103
Phone: (+61) 2 9979 4770
Website: starfinancial.com.au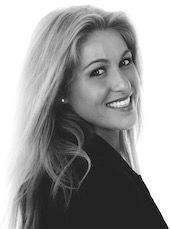 Allisha Waterman
Client Relationship Manager
New Clients:
We do take general enquiries over the phone, for a quick response please fill in the free quote -click here - and Allisha will contact you shortly in response should you have any enquiries or insurance needs.
Most dealings with our clients via phone and email, however if one of our team members are located in your area they can visit you at your home or workplace.
Existing Clients:
Please contact your adviser or broker directly. If you don't have their details please use the form to the left and let us know.
Important:
UndergroundInsurance.com.au is owned by Star Financial Services Pty Ltd. Star Financial Services Pty Ltd (ABN 18 220 690 551 ) is an Authorised Representatives of Apogee Financial Planning Ltd (ABN 28 056 426 932), an Australian Financial Services Licensee (AFSL no. 230689) with registered offices at 105 -153 Miller St North Sydney NSW 2060 and a member of the National Australia group of companies.
Any advice in this site is of a general nature only and has not been tailored to your personal circumstances. Please seek personal advice prior to acting on this information.